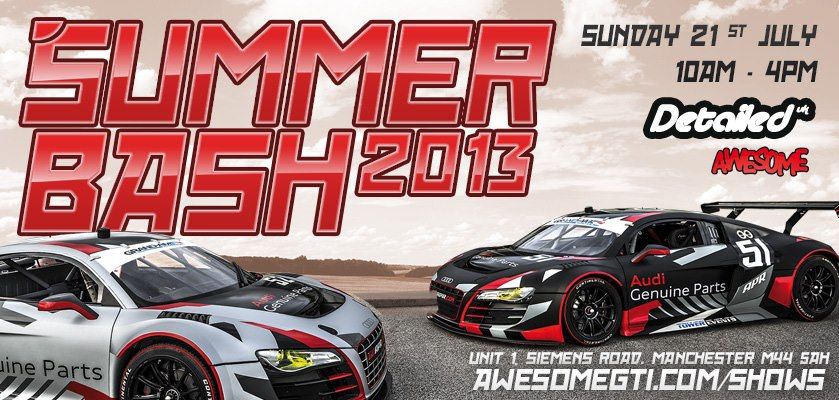 Awesome/Detailed Summer Bash - Sunday July 21st 10am-4pm at Awesome GTI in Manchester.
Once again, this year we are holding our annual open day and Detailed Summer Bash and would like to invite everyone along.
Each year this event just gets larger and larger.
- Free entry
- Awesome discounts on the day
- Detailed UK and Forum club displays
- On-site entertainment and catering
- Rolling road demos
- Stock clearance sale
- Show + Shine
As of yet club stand not confirmed as info hasn't been released and i'd like to gauge interest first.
Just to point out this is day after Oulton Park.
So who's interested?