Discussion Starter
·
#1
·
I know a lot of you won't like this, and thats partly why I havent posted them up so far!! :lol: :lol:
When modifying cars I have always tried to do something that people will look at and think that it "might" be a tuned special edition or something OEM. At the end of the day "personalising" and uniqueness are what modifying is all about.
Sometimes I succeed, sometimes I fail miserably, but sure, hey, when modifying cars it is all a matter of taste, and as long as you (the owner) like it thats the main thing. So here goes. I originally saw the Sportec SC350 scirocco sometime ago, I liked the look, but wanted to personalise it.
(here is the sportec car)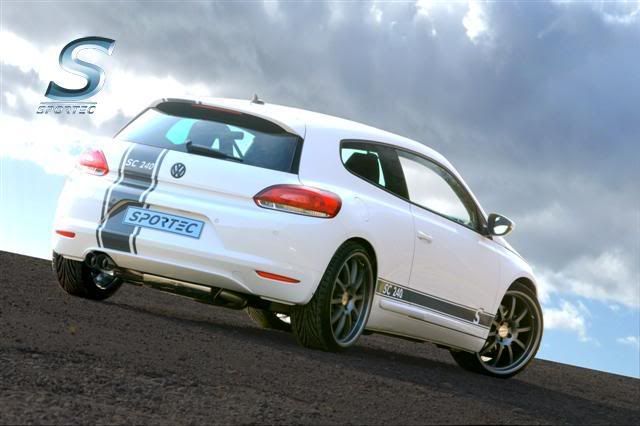 I reckon all the mods I have done have taken the roc to circa 250bhp, therefore I changed it to SC250, a few other subtle changes and here you go, my version, a nightmare to fit, given all the wee bends and twists in the bodywork, circa 5 hours it took rocko (craig) to fit............a thousand apologies again Craig
.........personally I like it, but look forward to hearing your opinions. I think the matt black vinyl beside the matt vw badges, against the red looks cool. Also on the original the SC250 is cut out of the vinyl, but a) that is a noghtmare to line up and b) I think the white stands out so much more.....anyway here you go...........