Discussion Starter
·
#1
·
Okay, this is a quick guide to the painting of the "a-pillar" inserts in your centre console. These are black plastic and a dimpled texture the same as the rest of the console. This is a great and simple mod and really brings the centre of your dash some much needed "bling" It also carries the triangular door handle theme throughout the rest of the car.
The pillars can be removed quite easily with the plastic tool used for many mods (see ED's guide on moving the ACC button) and available from VW for a few pounds.
The pillars are just clipped in and come out quite easily, they have a number of tabs located round the edges, as can be seen in this picture.
Once removed use a medium wet and dry paper and carefully sand the surface working your way down through the grades of paper to achieve a suitably smooth feel. This will take some time and patience (I did it over 3 nights sitting watching the telly.)
Getting an exact colour match is almost impossible, after a lot of trial and error Candy Monster was able to deduce that "mercedes silver" is the best match for silver. Although not exact you can see this in the next pictures........
Once removed, and sanded, use a plastic primer to provide a base, 3 coats should be sufficient. After each coat is dry give it a light going over with very fine wet and dry, then wipe with a baby wipe to degrease.
Once primer is applied and hardened repeat the process applying 3 coats of the mercedes silver paint, again a light sanding and degreasing after each coat (apart from the final coat!!)
Once the paint has hardened apply 3 coats of lacquer. Once dry the pillars clip straight back into place......and Bobs your uncle!!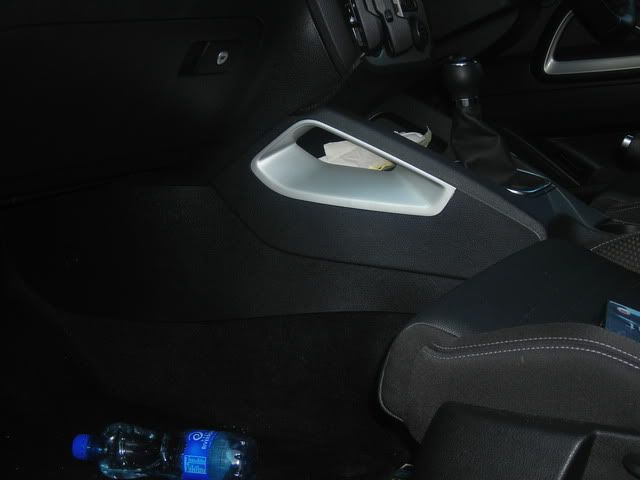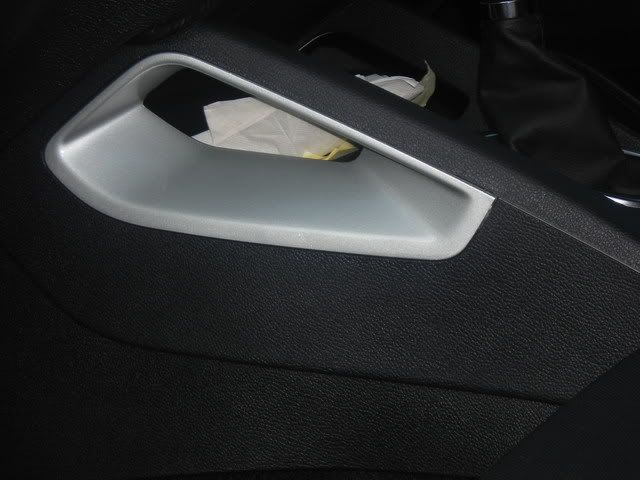 And one to show the contrast against the door handles................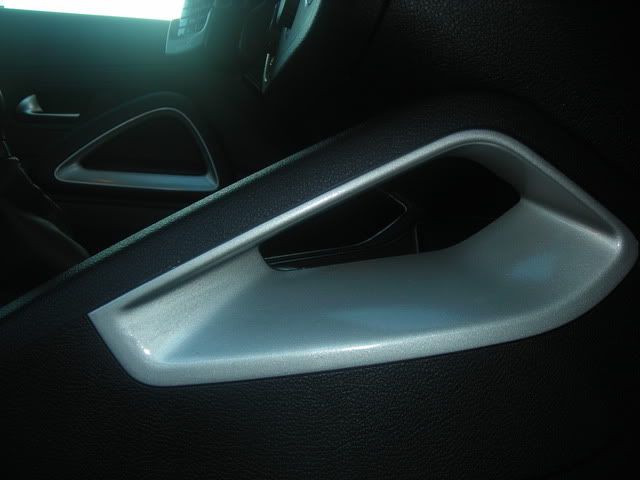 I would like to thank and credit Candy Monster for this idea, and explanation. I did this after seeing his results and was chuffed with how it turned out. :thumbup:
The primer, paint and lacquer are all available in Halfords (approx £5 for each can) you can also buy a "variety pack" of wet and dry there too for £3 or £4.