Discussion Starter
·
#1
·
Well I have finally got the car, and I am certainly extremely pleased with it. Had it since Thursday and done about 600 miles so far. Its great to drive and handles extremely well. Whilst the Diesel engine is certainly not a TSi in terms of acceleration, it is refined, quicker that the 406 coupe hdi it replaces and has delivered an impressive 49mpg average for the first tank. I can only assume this will improve as the engine frees up.
On the toys front, the Dynaudio is clear, crisp but lacking in depth somewhat. But then again I did have a subwoofer fitted to the 406. This may need to be done in the Roc at some point as I miss the deep bass the subwoofer provides. Will have to figure out how to do that. I also had the Premium bluetooth fitted to the car. Whilst I knew that my phone options would be restricted I was due a new phone and hence got a phone that I thought would be compatible. Its a Nokia N85 and I can confirm works brilliantly with the premium bluetooth. It clones the phone and I can get my full phone book, make and receive calls from the steering wheel and even read texts on the dash display should I choose to do so. A worthy investment I think. Hopefully nokia keep up the S60 support on their newer phones to come.
Some pics from its first (very wet) road trip to Glencoe. My girlfriend seemed to make herself appear in several pics!!!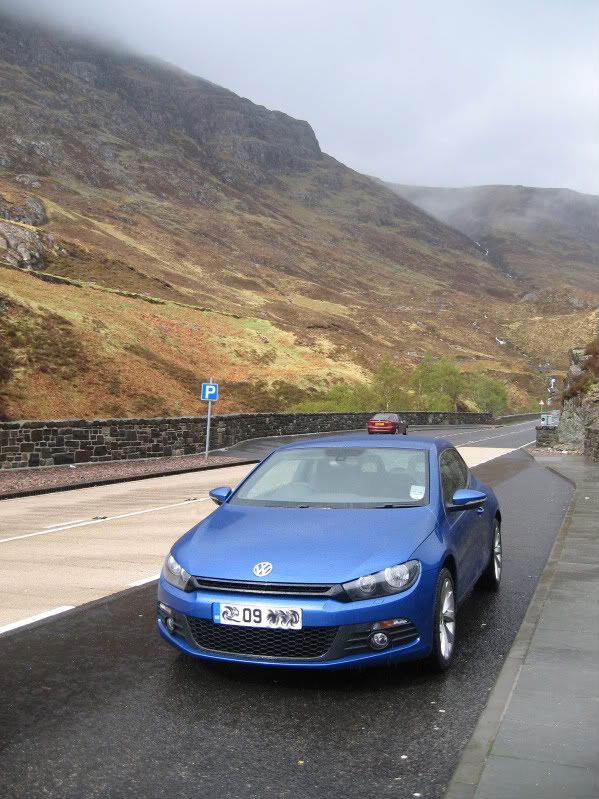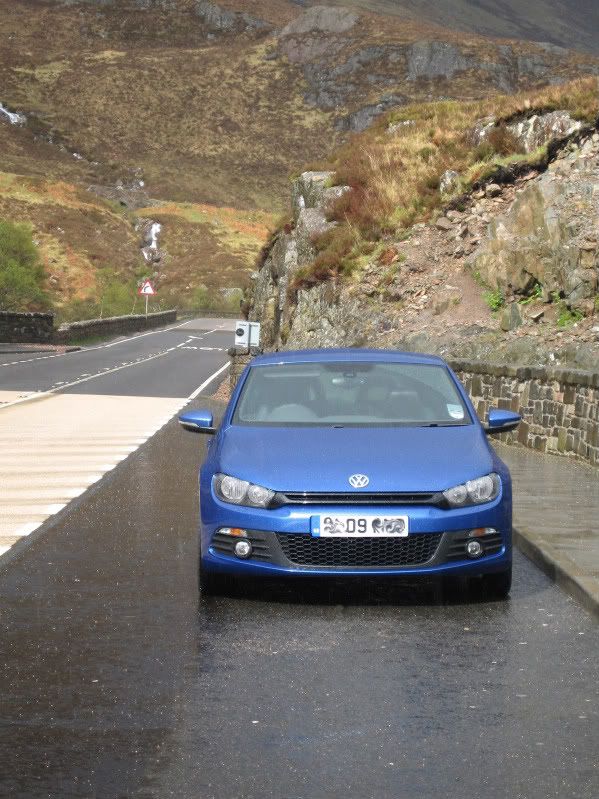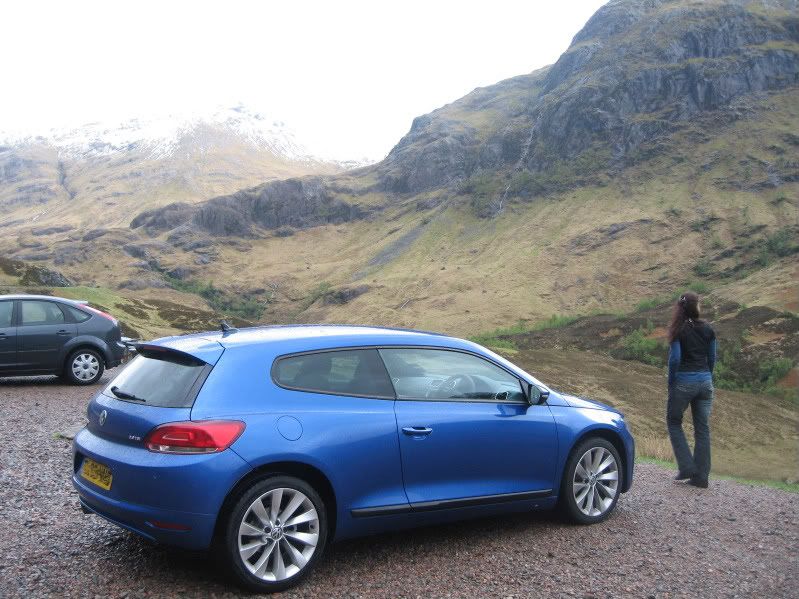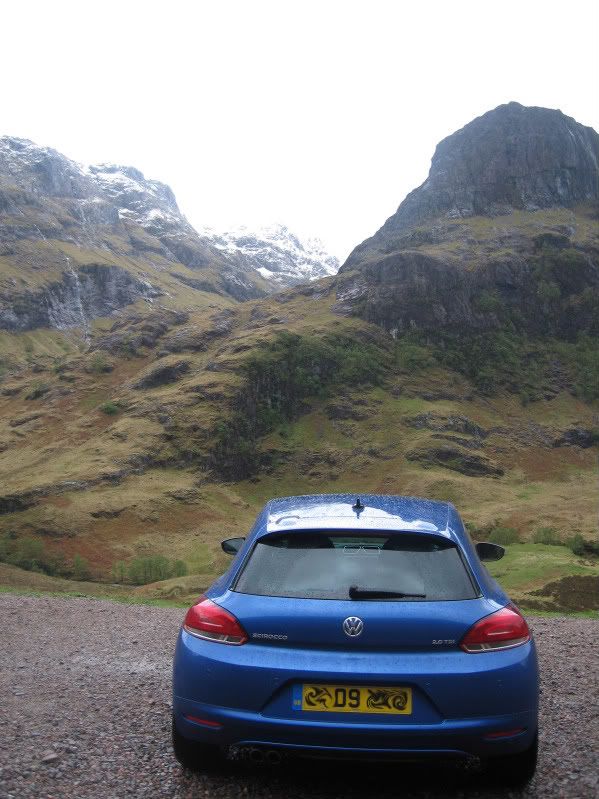 Will get some more pics when I get a chance to get it a proper clean. 8)