Discussion Starter
·
#1
·
Current State of Play:
18" x 8J Genuine Audi S4 alloys, painted White.
JOM Coilovers lowered 35mm Front & 40mm Rear.
Forge DV Blow-off Spacer.
Stage 1 Remap (Custom, not generic).
Bonnet Badge Smoothed.
Bootlid Badge Smoothed.
Roof painted Gloss Black.
Door Rubstrips painted Gloss Black.
Engine Cover painted Candy White.
Interior Silver Plastic Trim, painted Gloss Black.
All bulbs interior & exterior replaced for White LEDs.
Dipped bulbs replaced for Xenons.
Factory Badges Removed.
Factory Mudflaps Removed.
Picked this up mid-September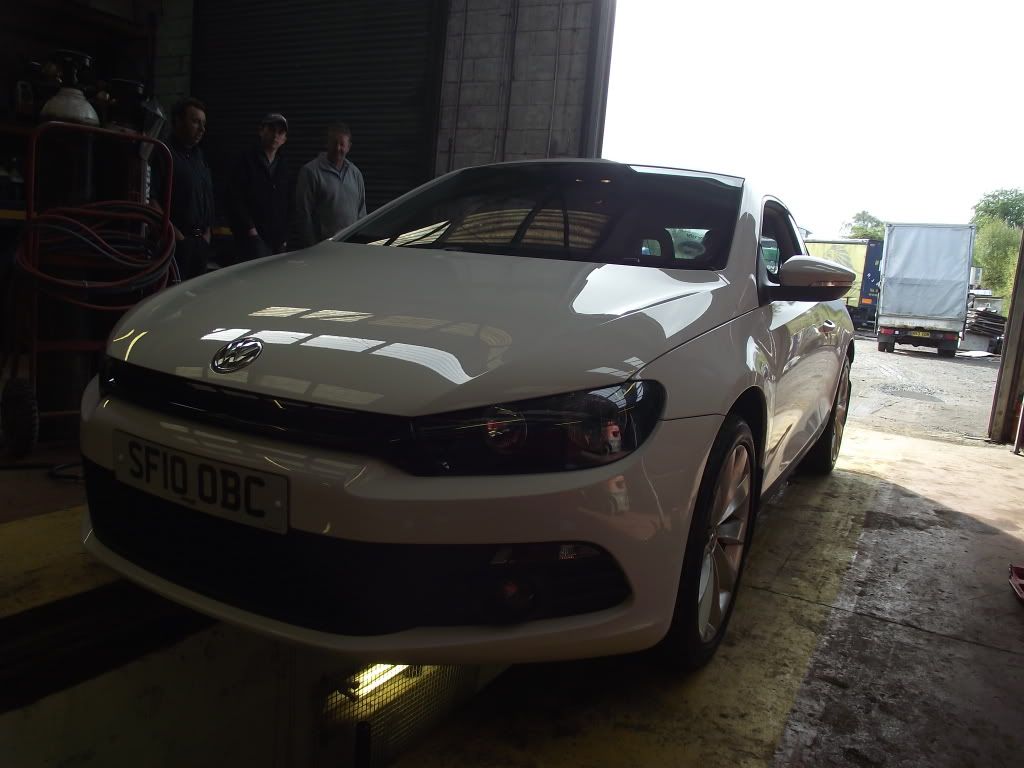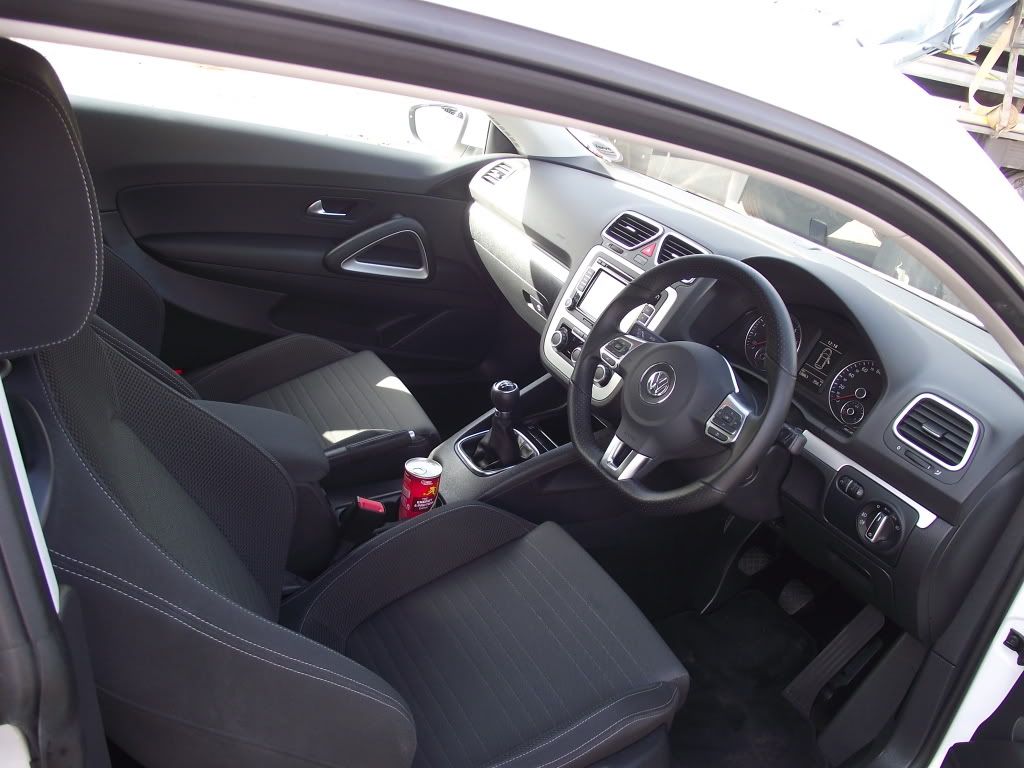 2010 Scirocco 1.4TSi in Candy White.
Options it came with: 18" Interlagos, Multi-Function Steering Wheel with Highline MFD, Parking Sensors, Factory Tints, Front Fog Lights.
Got it at 10am, home by 10:15am, And had these (freshly refurbed the night before) White Genuine Audi S4's from my Passat fitted by 10:45am. Lol.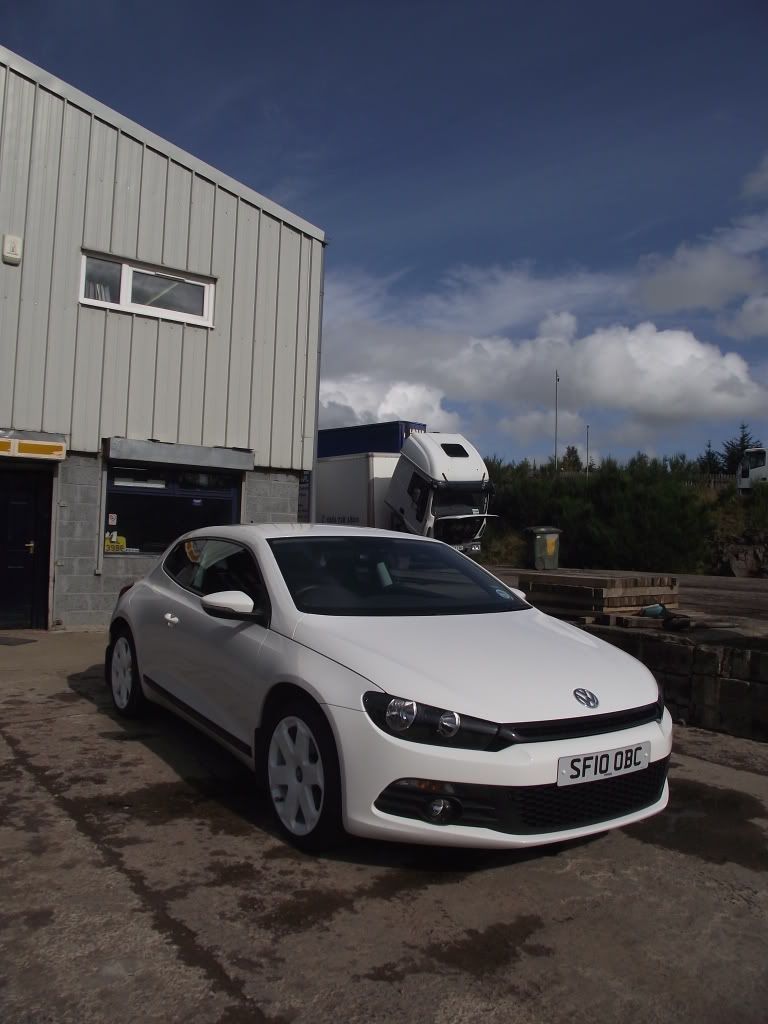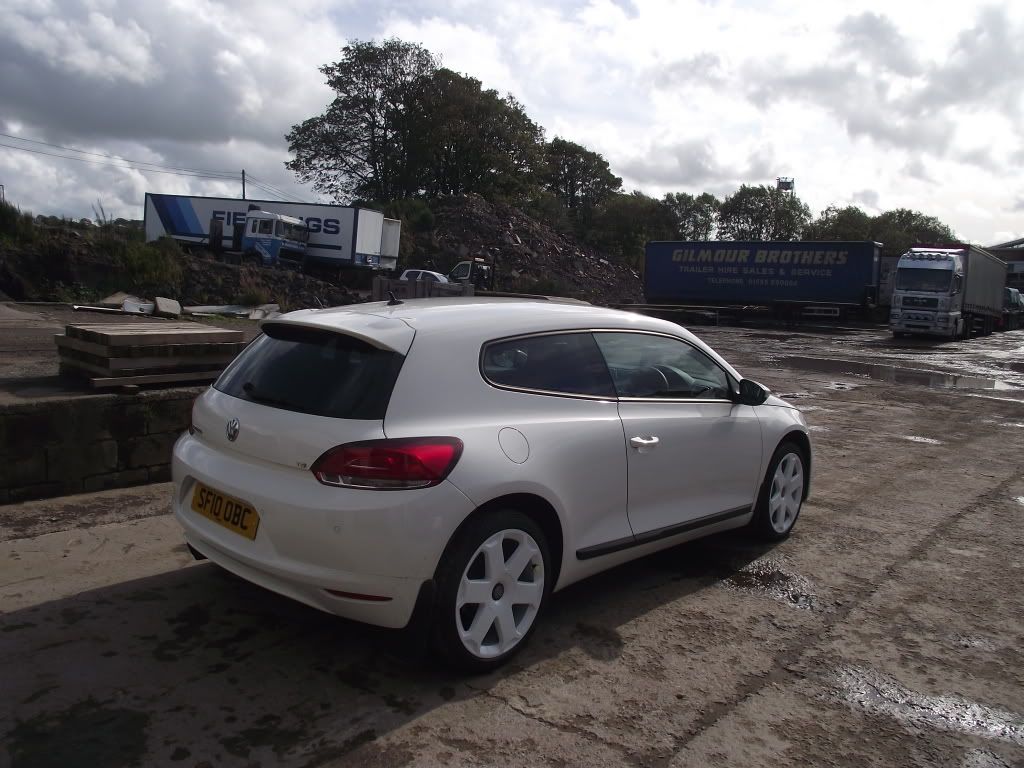 And a few more pictures..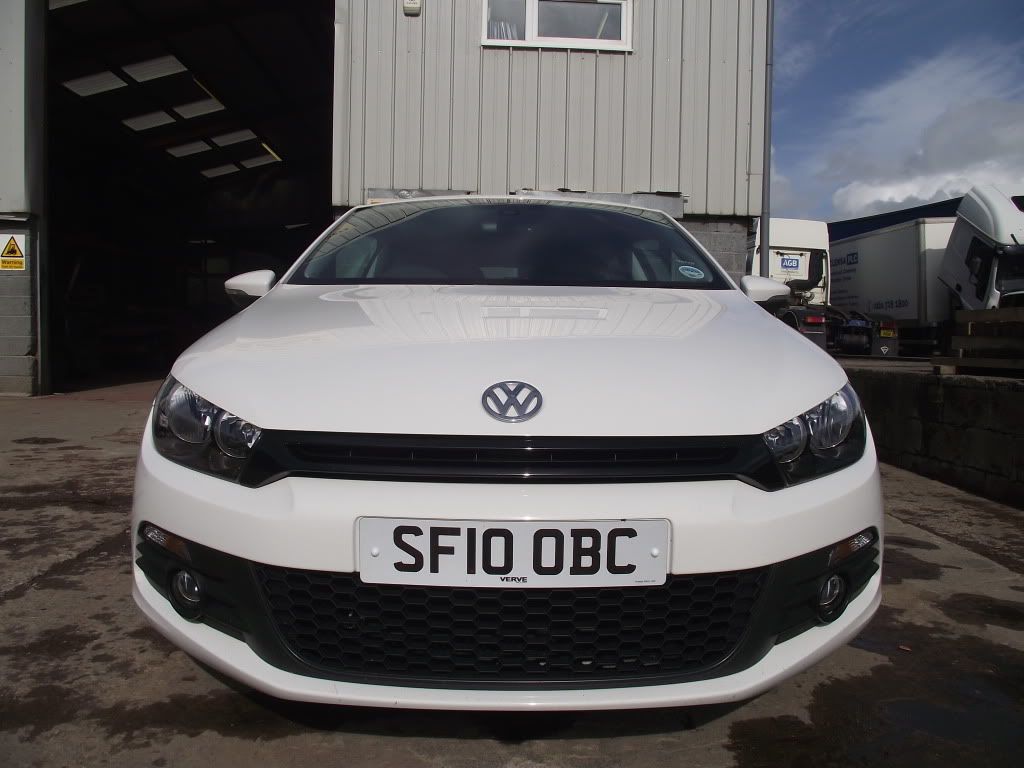 Changed the tax disk thing to just a clear circle to neaten it up.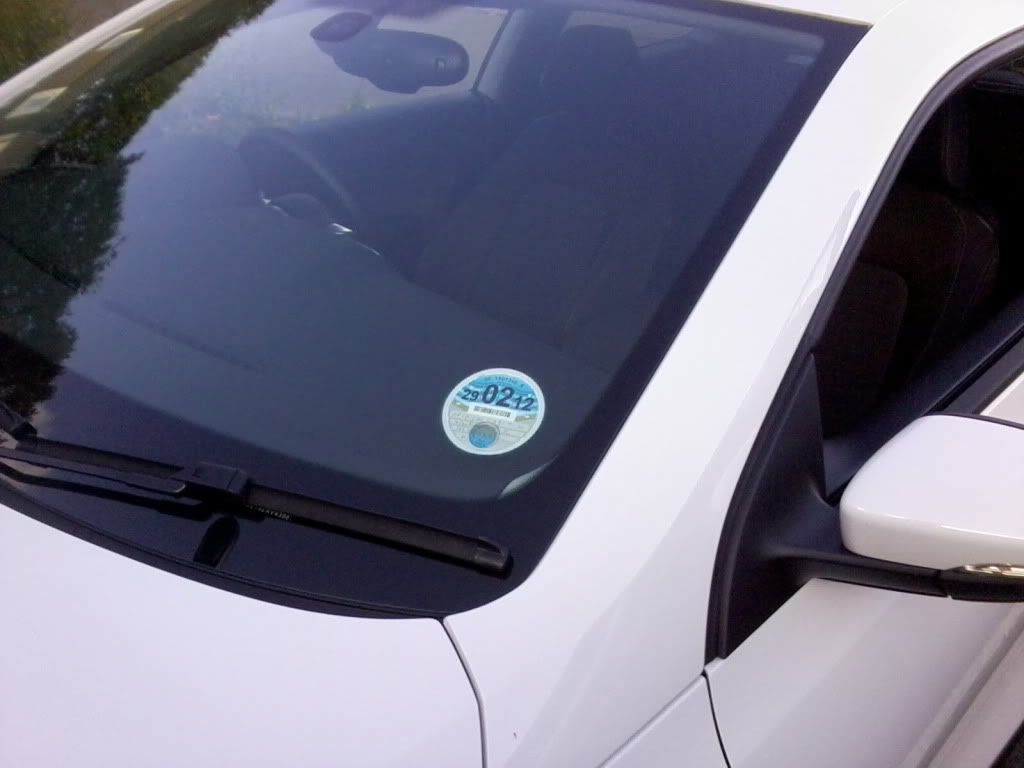 Then changed a few lamps to LEDs for the Xenon look.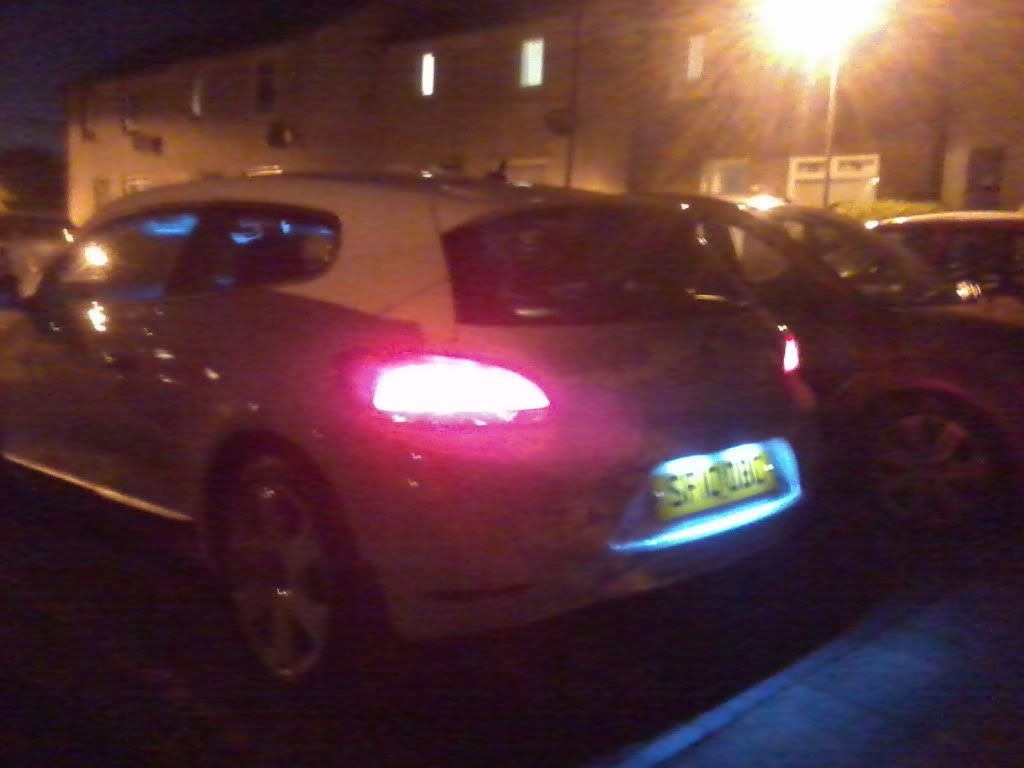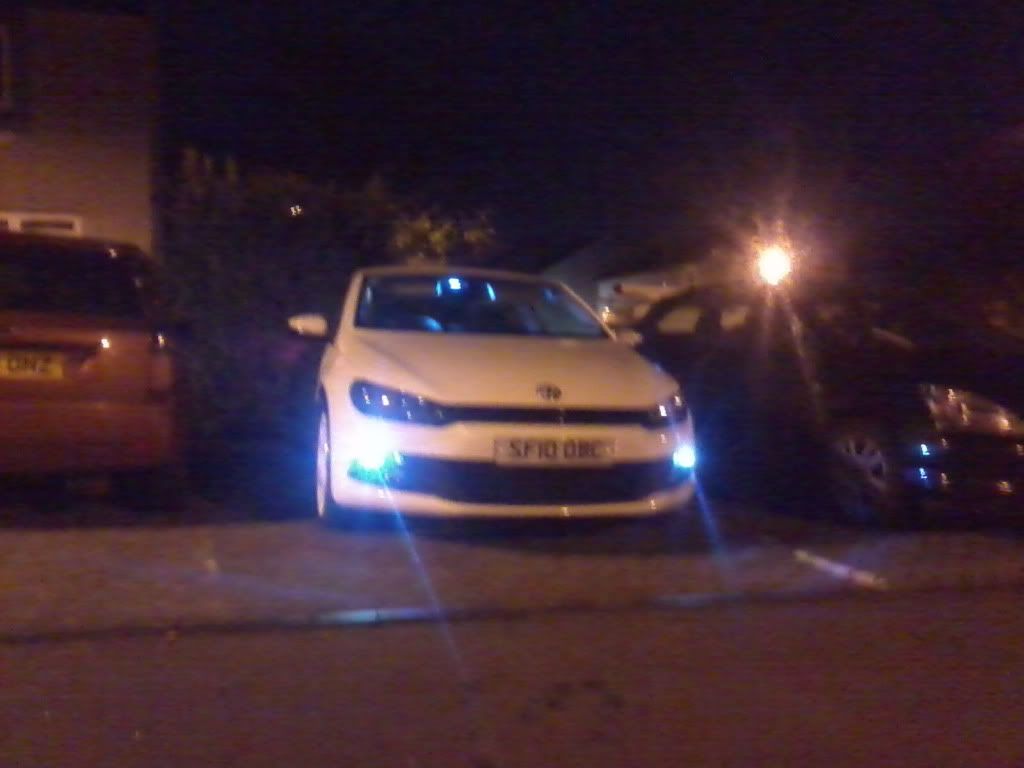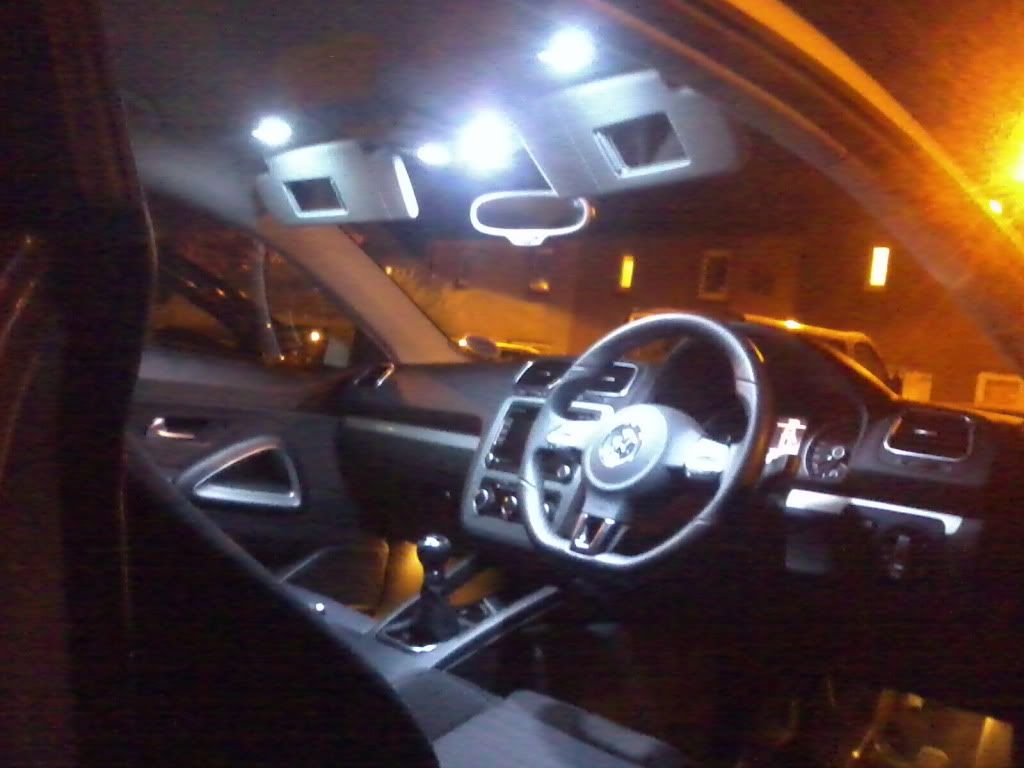 Ended up doing ever other LED a few days after (Boot, Glovebox, Footwells, Rear passenger etc)
But no pics.
My plans at this stage were to get a set of Coilovers, a black roof, Xenons and a few bits of smoothing (front bumper plate recess, bonnet badge, and bootlid badge)
Removed the mudflaps aswell because I hated them.
Then fitted a Forge Diverter valve blowoff spacer that my mate bought and they sent the wrong one.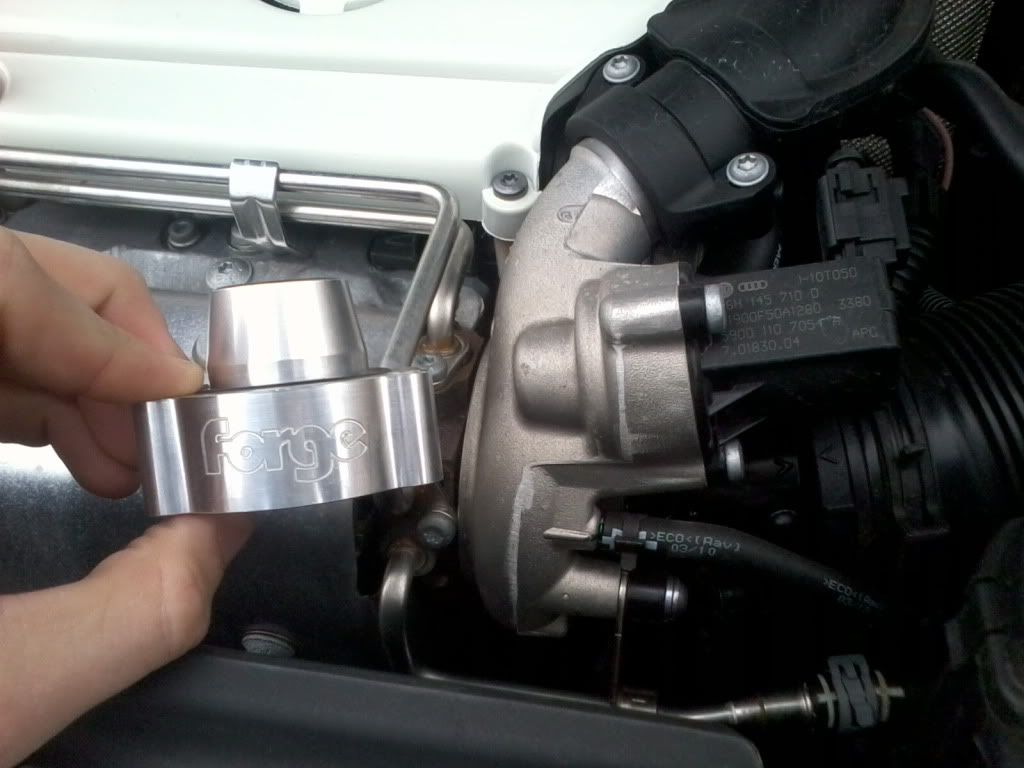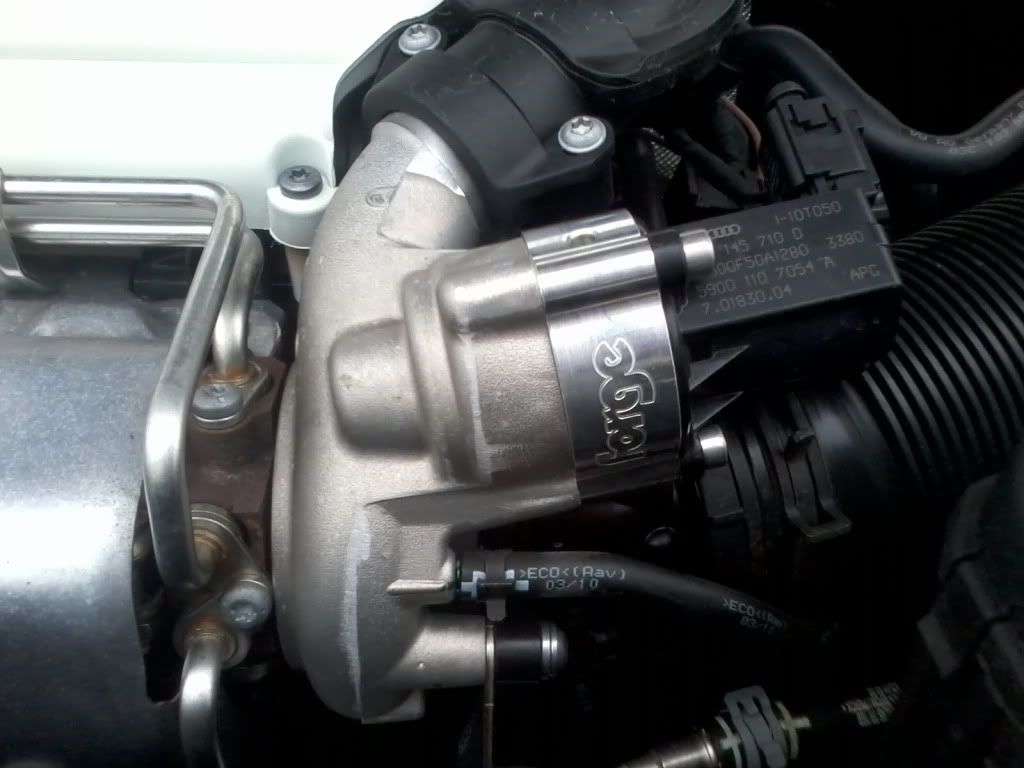 It makes a quiet dump sound but I like it. Lol. took 2 mins to fit. And never paid for it. Lol.
Decided to paint my VW badges because I was bored. I was gonna do them white, but the paint out a can isnt a good match, so black it is. Lol.

Coilovers arrived, so I went to my mates bit and fitted them aswell as fitting coils to his Golf mk6.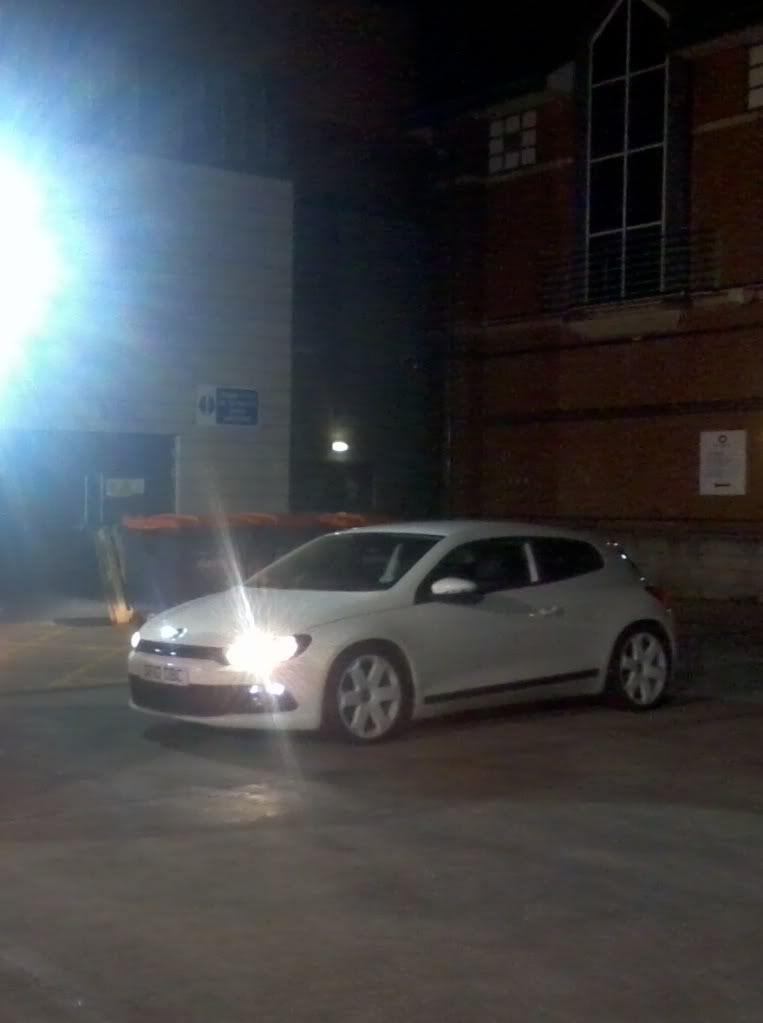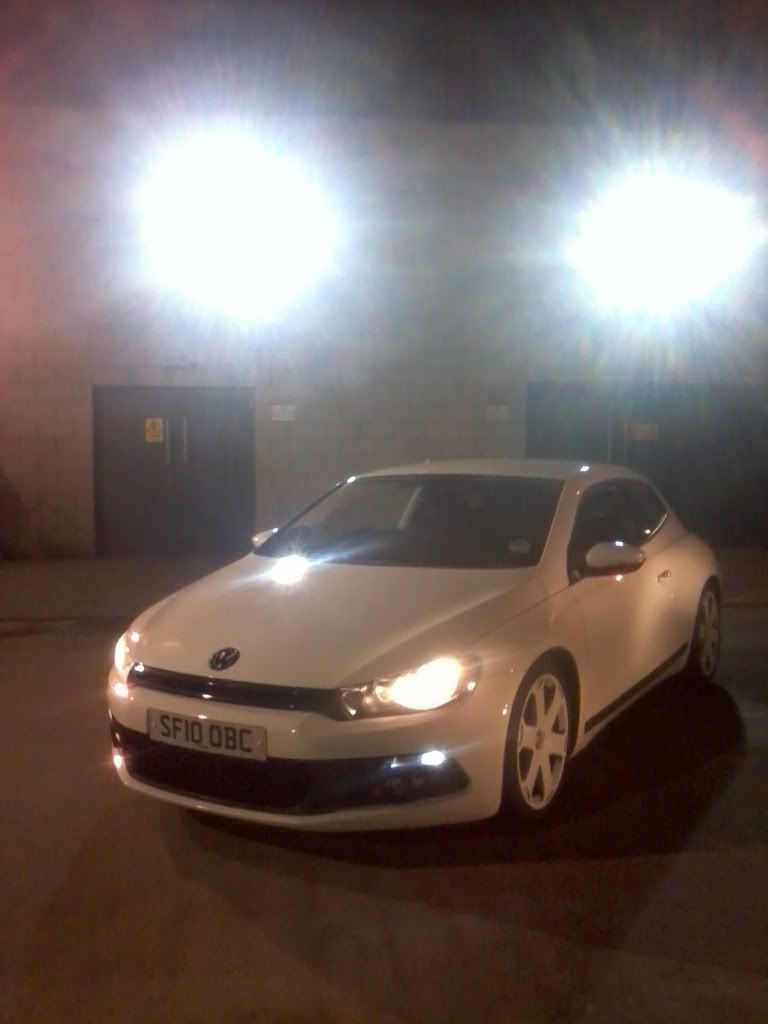 Its only dropped 35mm at the front and 40mm at the back.
And thats on thier LOWEST setting. Ive made a complaint as they say 90mm lowering in the product description. So ill see what they can do.
Spent about 3 days changing my Interior trim bits from Silver to Piano Black.
Rather than spend over £100 buying VW's Pieces, I decided to pop mine off paint them Gloss Black.
Took ages to get them all flattened and polished so they look good. But it was worth it.
Heres the only before pics I have: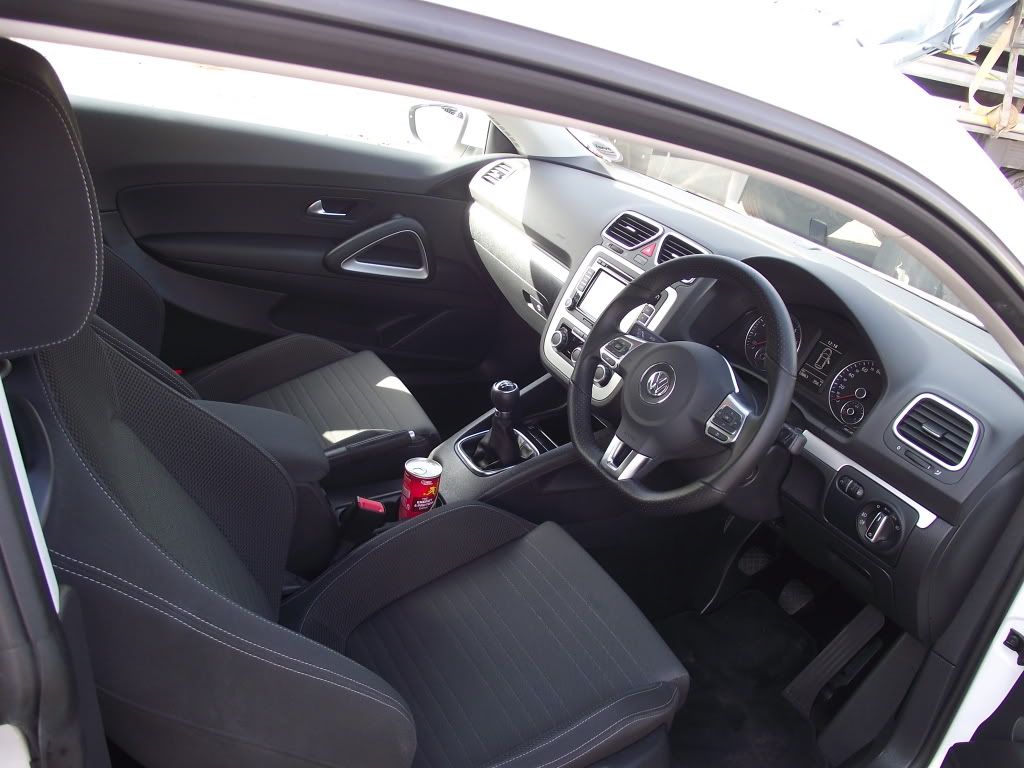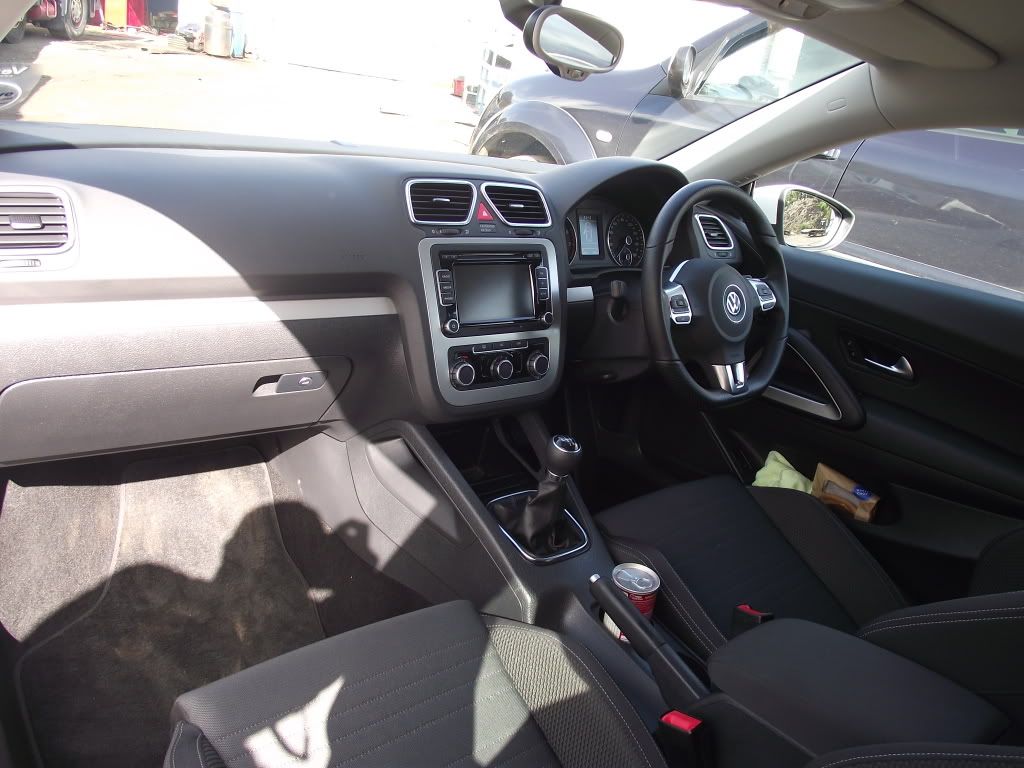 And now the new pics: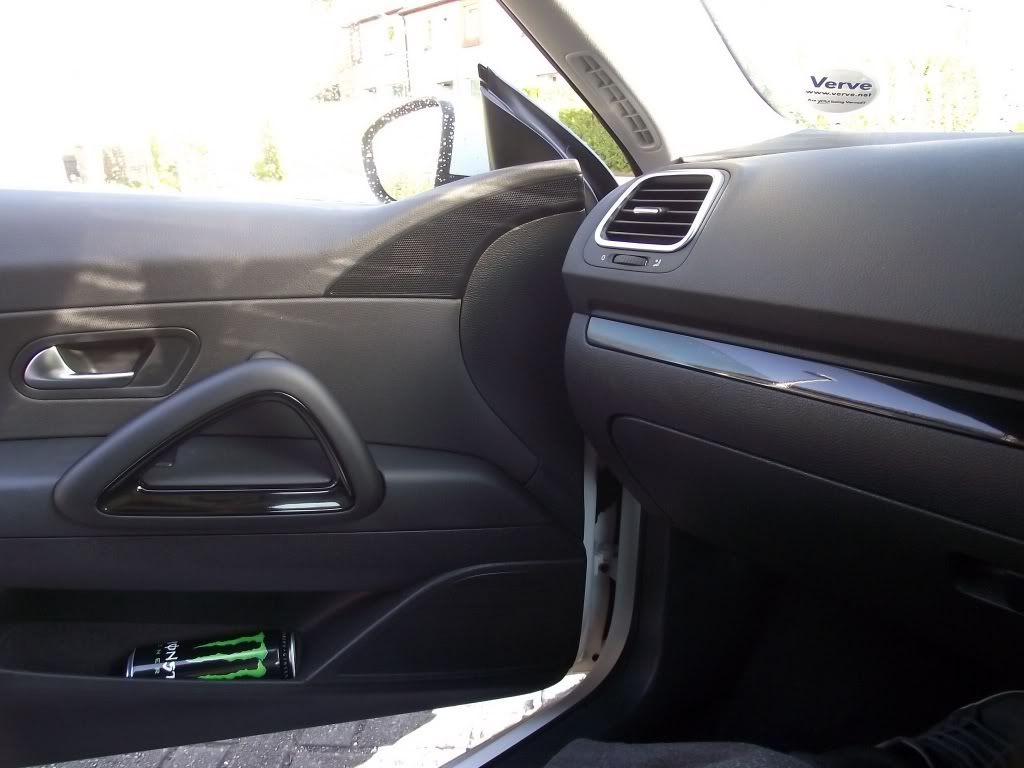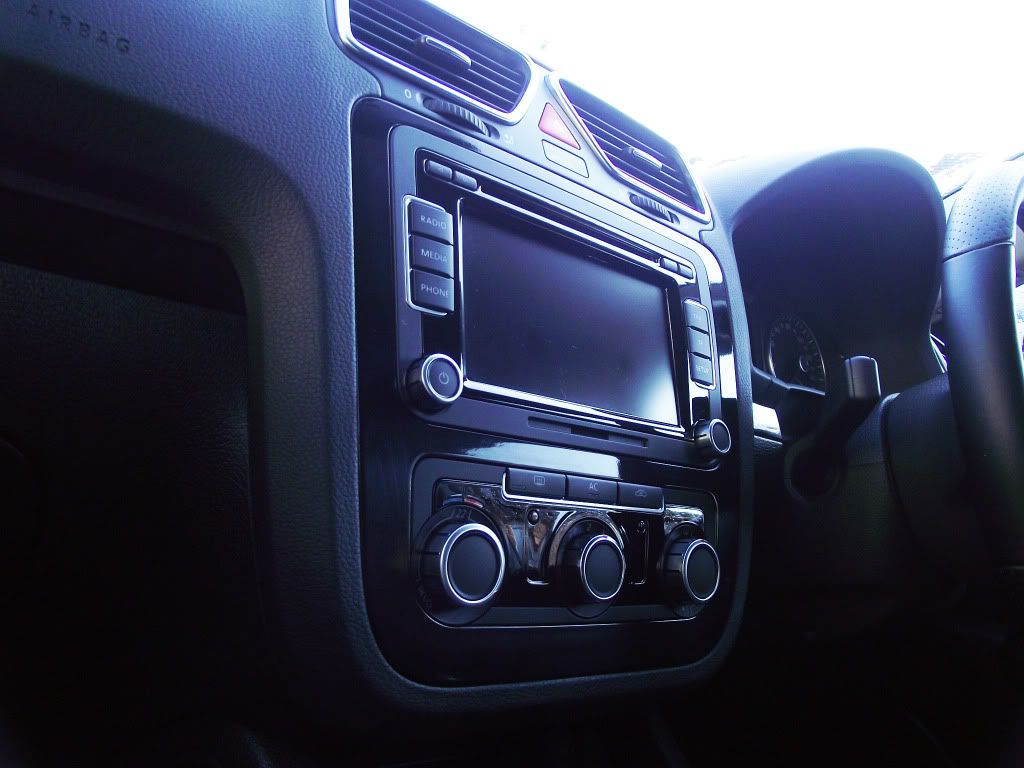 Went and got some body/paintwork done from a friend.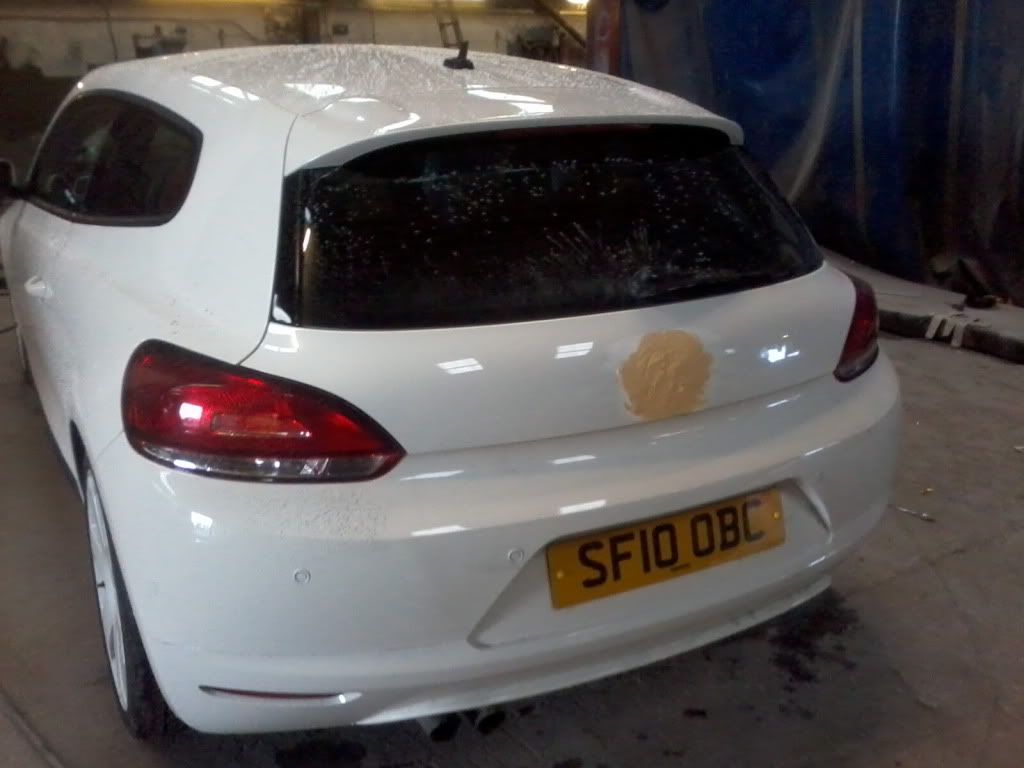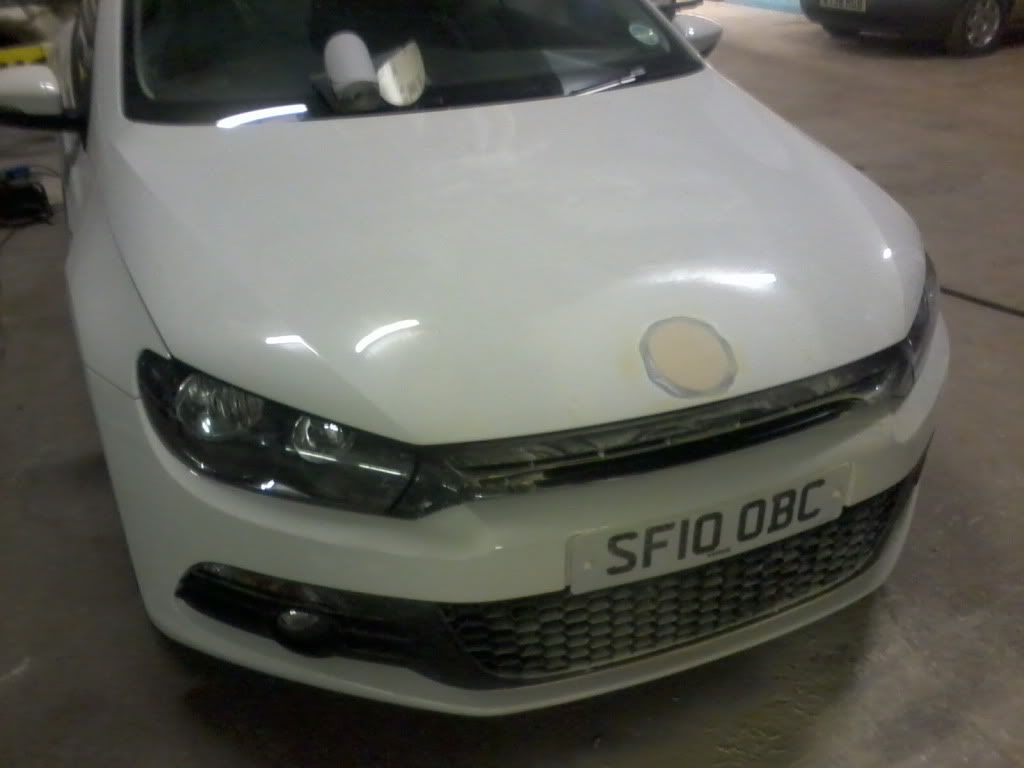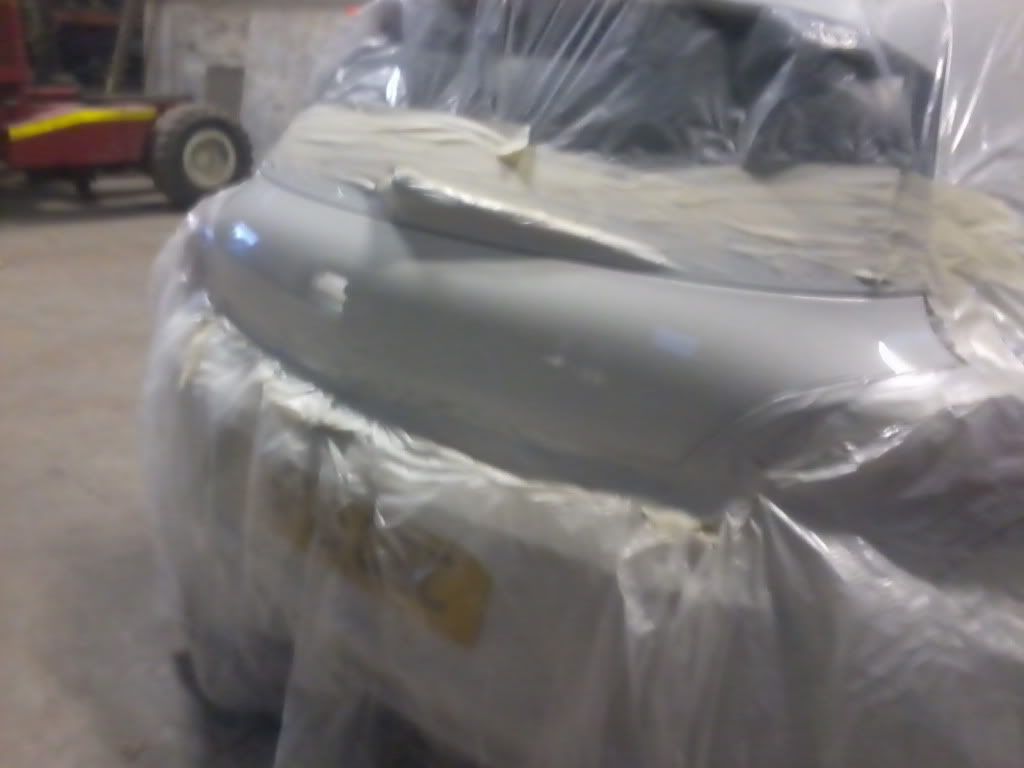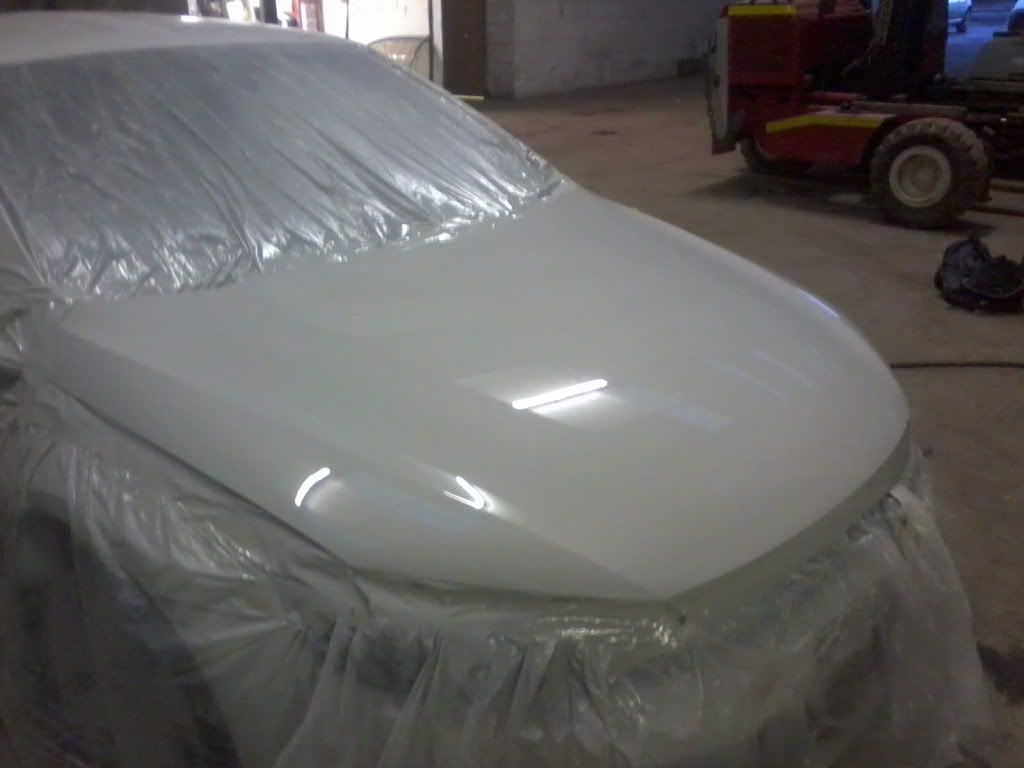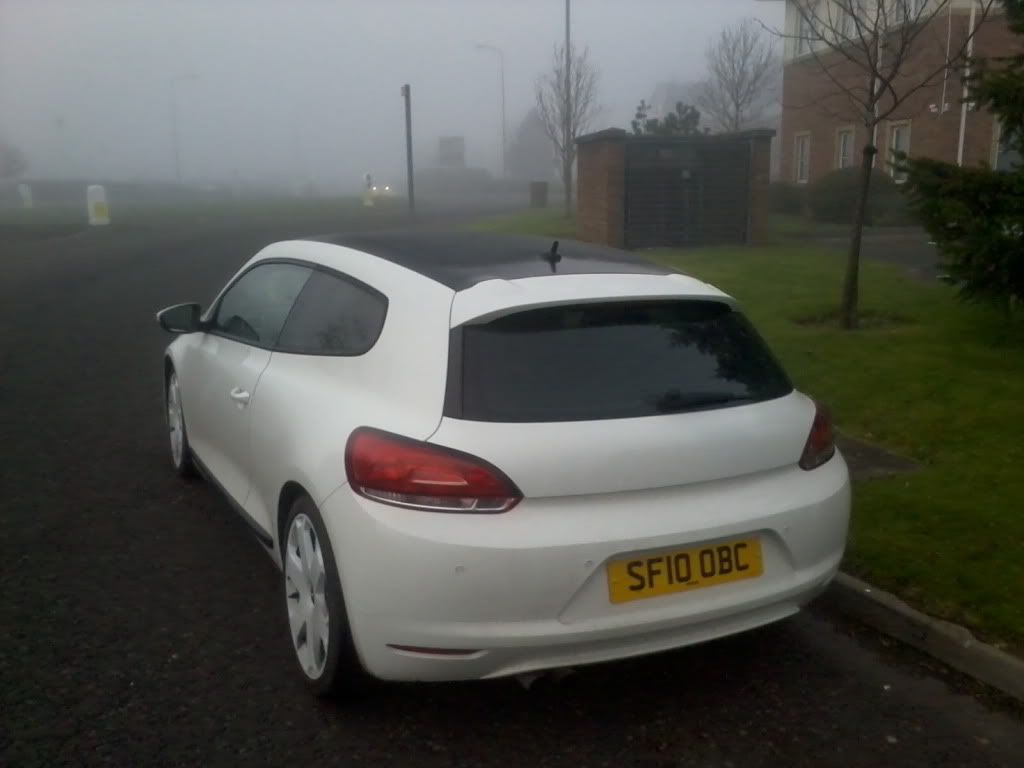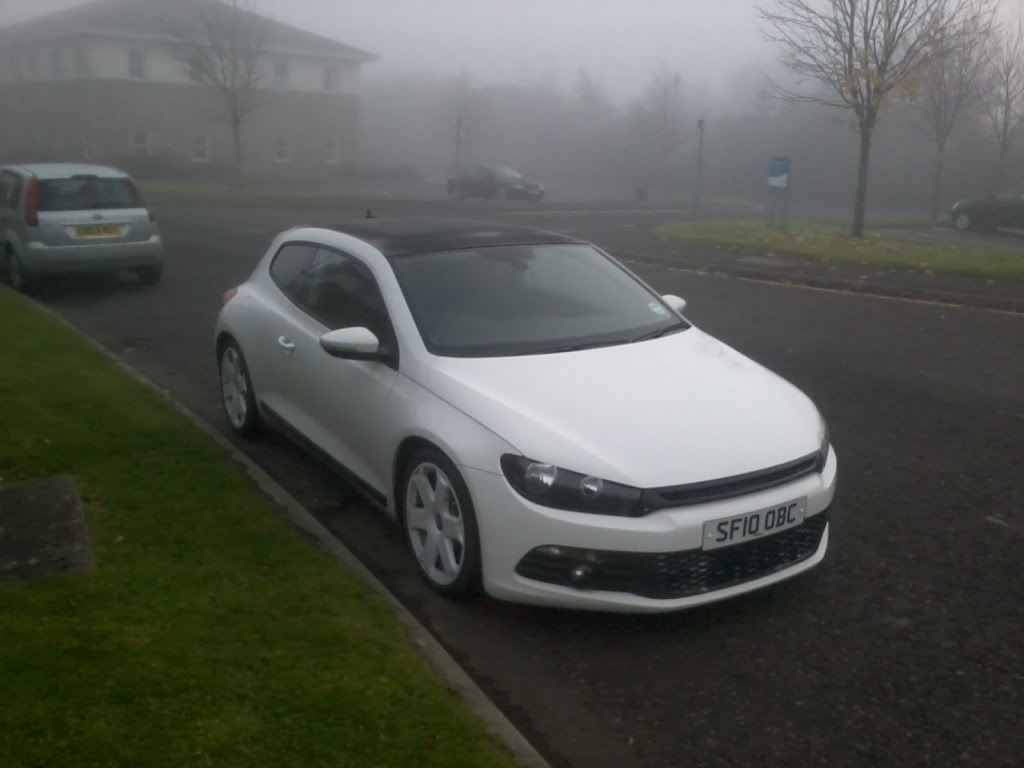 Also got a Gloss Black roof and Gloss Black door-rubstrips.
Got the Car Stage 1 Remapped, it was a custom written map which seems to have worked really well, Im extremely happy with how it drives now.
He said it should be upped around 30bhp at the peak, would need to get it checked to quote a figure, but tbh, im not bothered. Its a lot stronger throught the mid-range, and thats what matters most on a car with such a wee turbo.
Also got a set of Xenons for cheap (brand new in box)
Heres what they look like at night.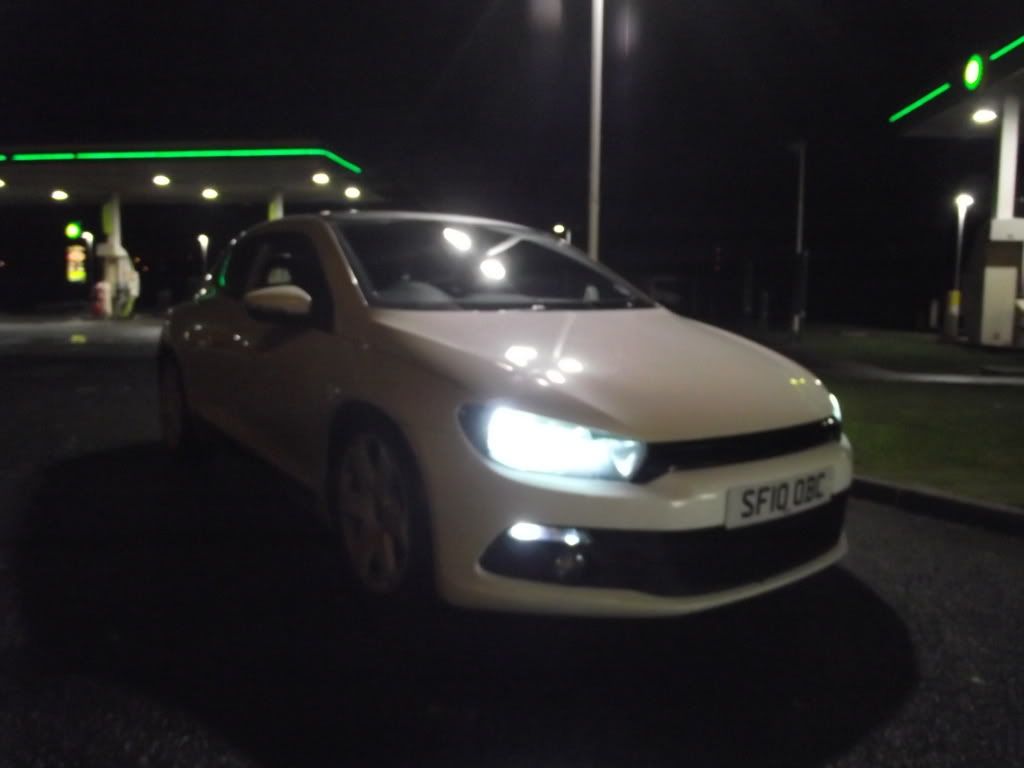 And this is how bright they are when you stare into the beam.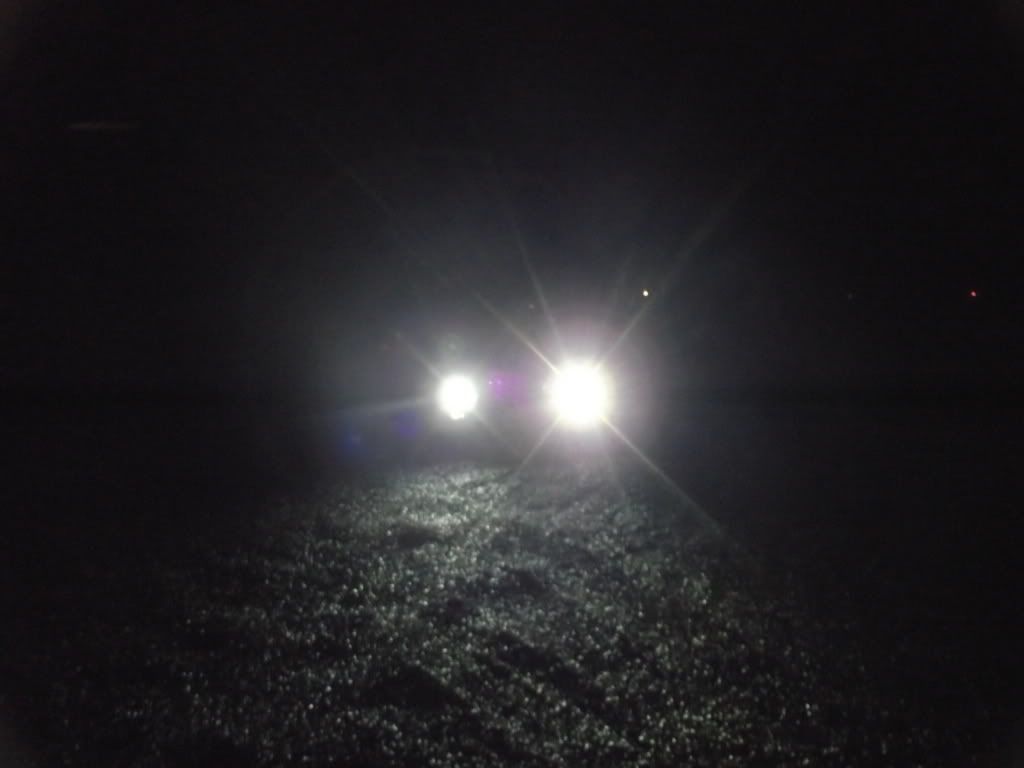 Cheers for reading. Ill try to update everything I do. Got many more plans in the pipeline.